You can use the data gathered and generated from your bot to create customised outputs like a letter or legal document.
There are two ways that you can create an automated document:
Use the Word editor, where you upload an existing .docx Word document. This is then turned into an editable template to which you can apply logic and rules; or
Use the Web editor

, where you type your content directly in the document editor: the text and styling, as well as the logic and rules.
The steps for creating a new document are:
Your document type message will display text to the user, so you can say something like, "Thank you. We'll be in touch with your document", or "Here is your document".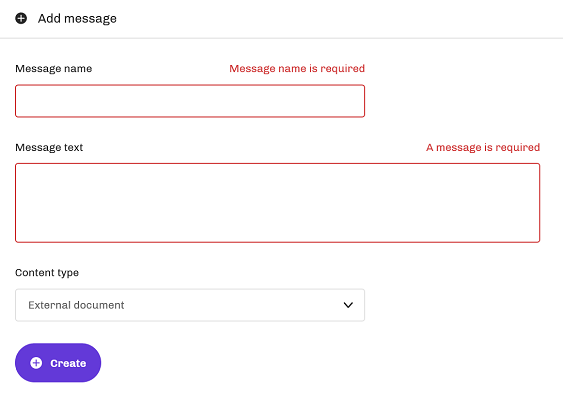 External documents can be viewed and downloaded (in PDF or MS Word) by the user in the bot interface.
Internal documents are not displayed to the user. Instead, an Internal document produced by the bot is accessible via the Activity tab in the dashboard or sent by email using a Notification.
Connect the document message to the rest of the flow as you would for a normal message.
4. Open your preferred editor
Use the Word editor if you are working from an existing Microsoft Word template.
Use the Web editor if you are creating a simple document from scratch.