On Josef, you can also apply Groups to isolate sets of rules.
This is useful when you have multiple rules in a single connection, which interact with one another in different ways.
For example, a Community Legal Centre may generally not be able to help people if they are under 18 years old. However, if that person is severely disadvantaged, there may be an exception in their mandate which states that they must assist.
In this example, the two Groups of rules would be:
Group 1: If the person is over 18, we can help.
Group 2: If the person is under 18 and severely disadvantaged, we can help.
We need to use groups here because the rules in relation to age conflict with one another. It can also be helpful to think of Groups like a "bracket" in mathematics.
To create a Group of rules in a connection, select Add group rather than Add rule in the sidebar.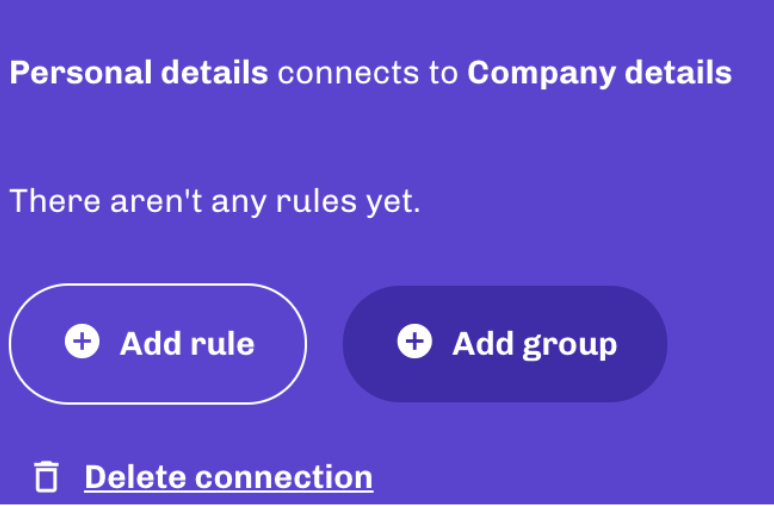 The group will expand and you will be able to add the relevant rules, in the same way as detailed in creating rules between messages and in the document editor.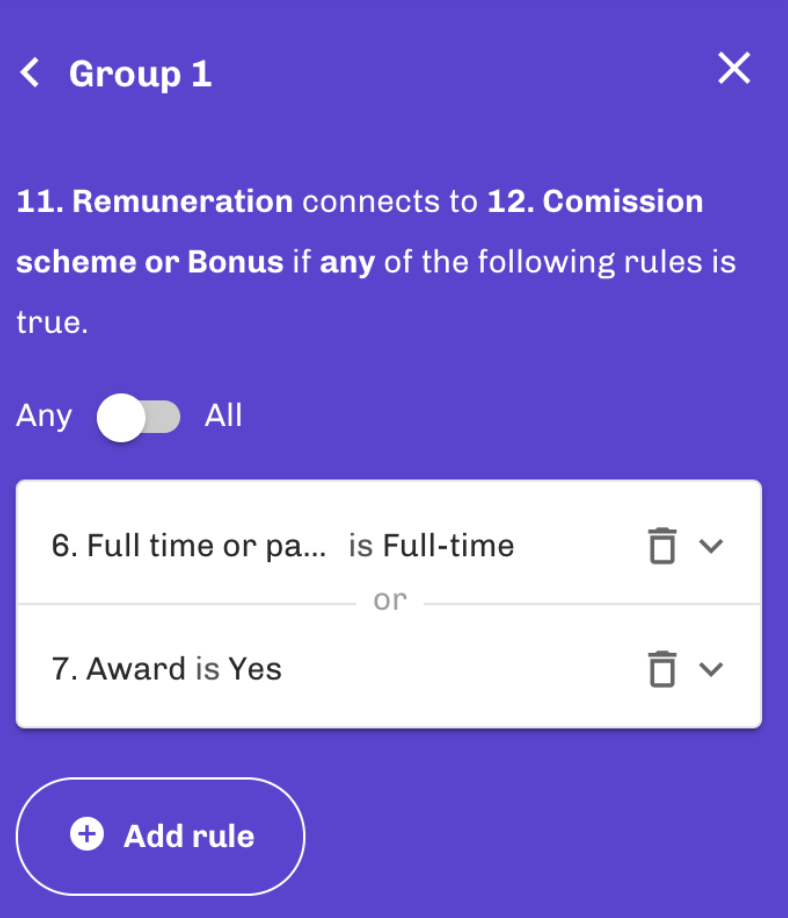 Be mindful of the All/Any toggle, which will impact how the rules within a group relate to one another and how the groups relate to one another.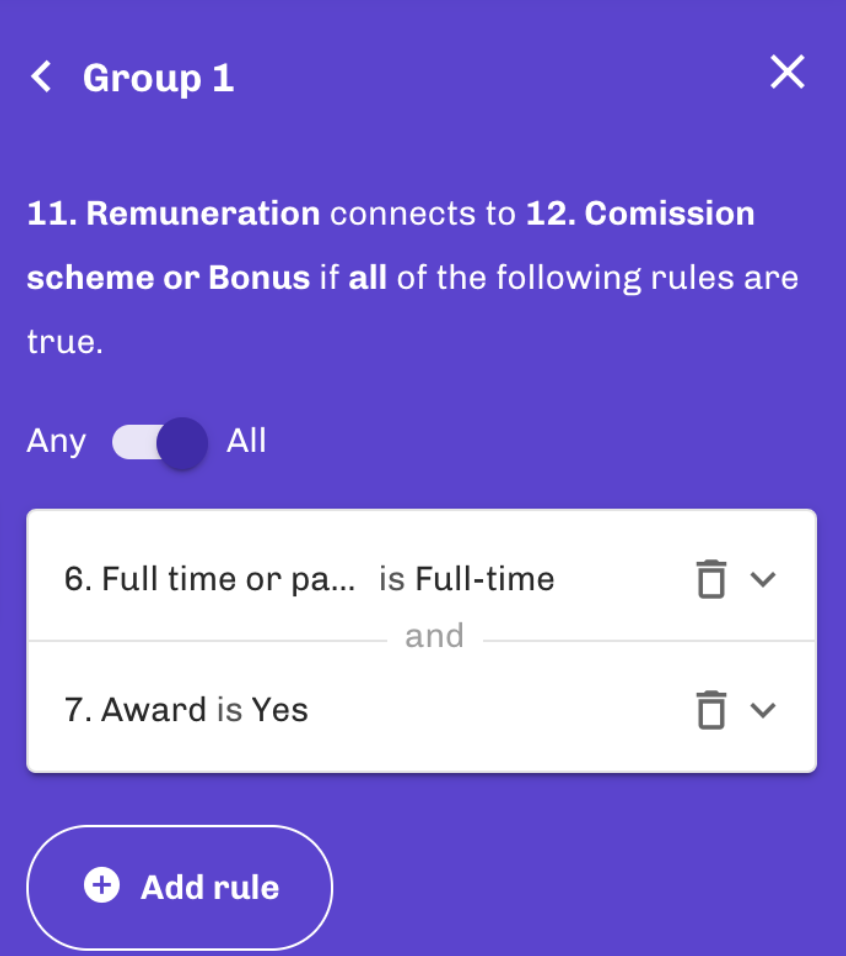 For ease of reference, you can rename your group. Simply click on the title of the Group at the top of the sidebar (it will be something like "Group 1"), and edit the text.