What's new
Bot landing page
We've introduced a new landing page to all of our builders when accessing the dashboard. The landing page displays all of the bots in a user's account. Admins are also able to see bots pending their approval on the landing page.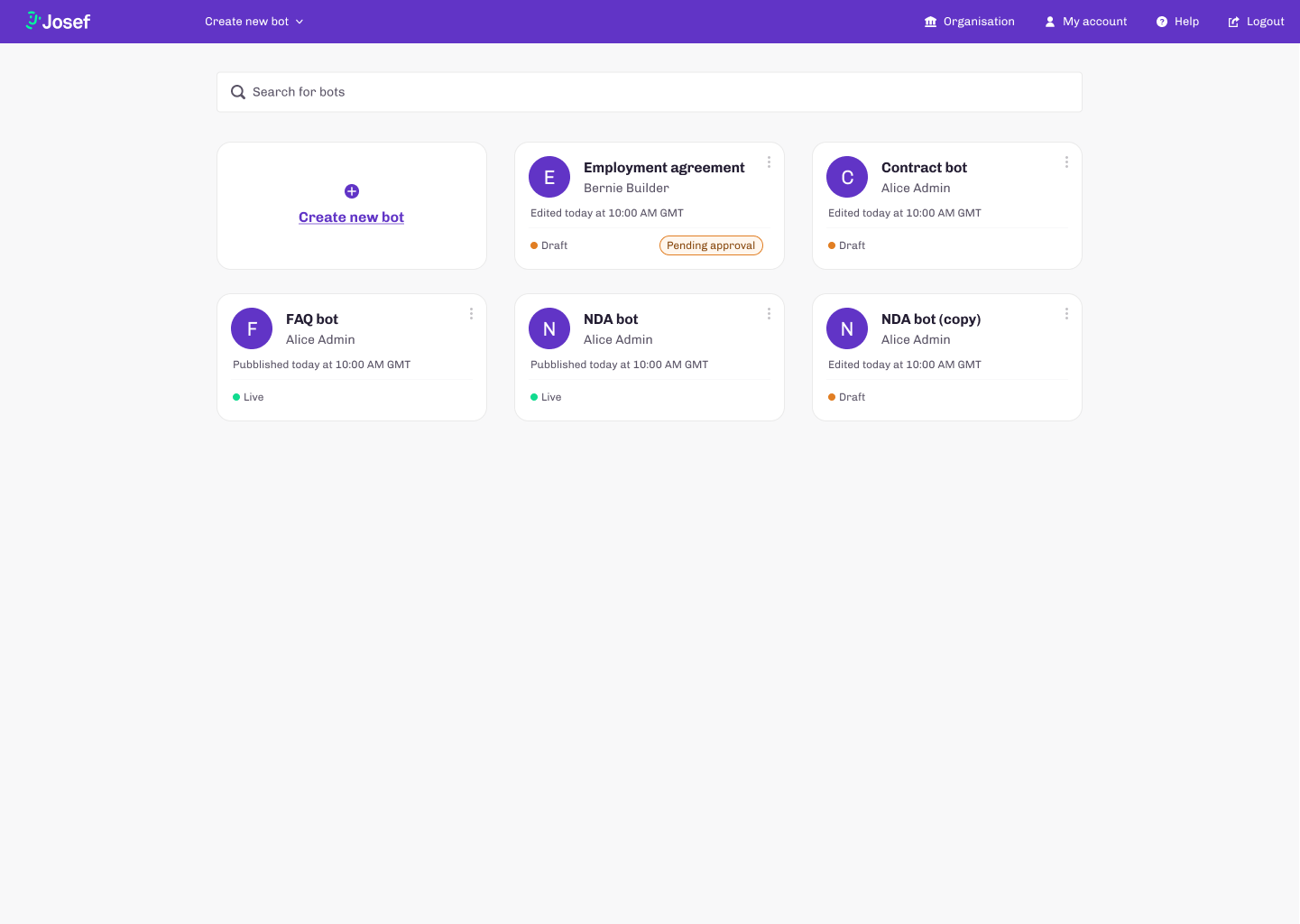 Unpublish bots
Managers and admins can now unpublish bots. By unpublishing a bot, the live bot link will lead end users to an inactive page informing the user the bot has been unpublished by the owner.
Learn how to unpublish a bot in our Launch article.
New user type: builders
We've introduced a new user type to Josef: builders!
Builders have access to all features related to building their bots, however they cannot launch their own bots. They will need to submit their bot to an admin for review before it can be launched. This enables admins at your organisation to review and have oversight over what type of bots are launched at your organisation.
The table below is a summary of the different user permissions on Josef. To set a user as a builder, read our Managing accounts article.
| | | | |
| --- | --- | --- | --- |
| Feature | Builder | Manager | Admin |
| All features related to building and previewing bots | X | X | X |
| Launching bots | | X | X |
| Approving bots submitted by builders | | | X |
| Access to the Organisation (admin tab) | | | X |
More on builders below under our new builder bot approval flow!
Builder bot approval flow
We have introduced a new feature enabling admins to review and approve bots built by builders on Josef! This streamlines how your organisation can review bots built, provide feedback and approval, and also monitor all bot data within Josef.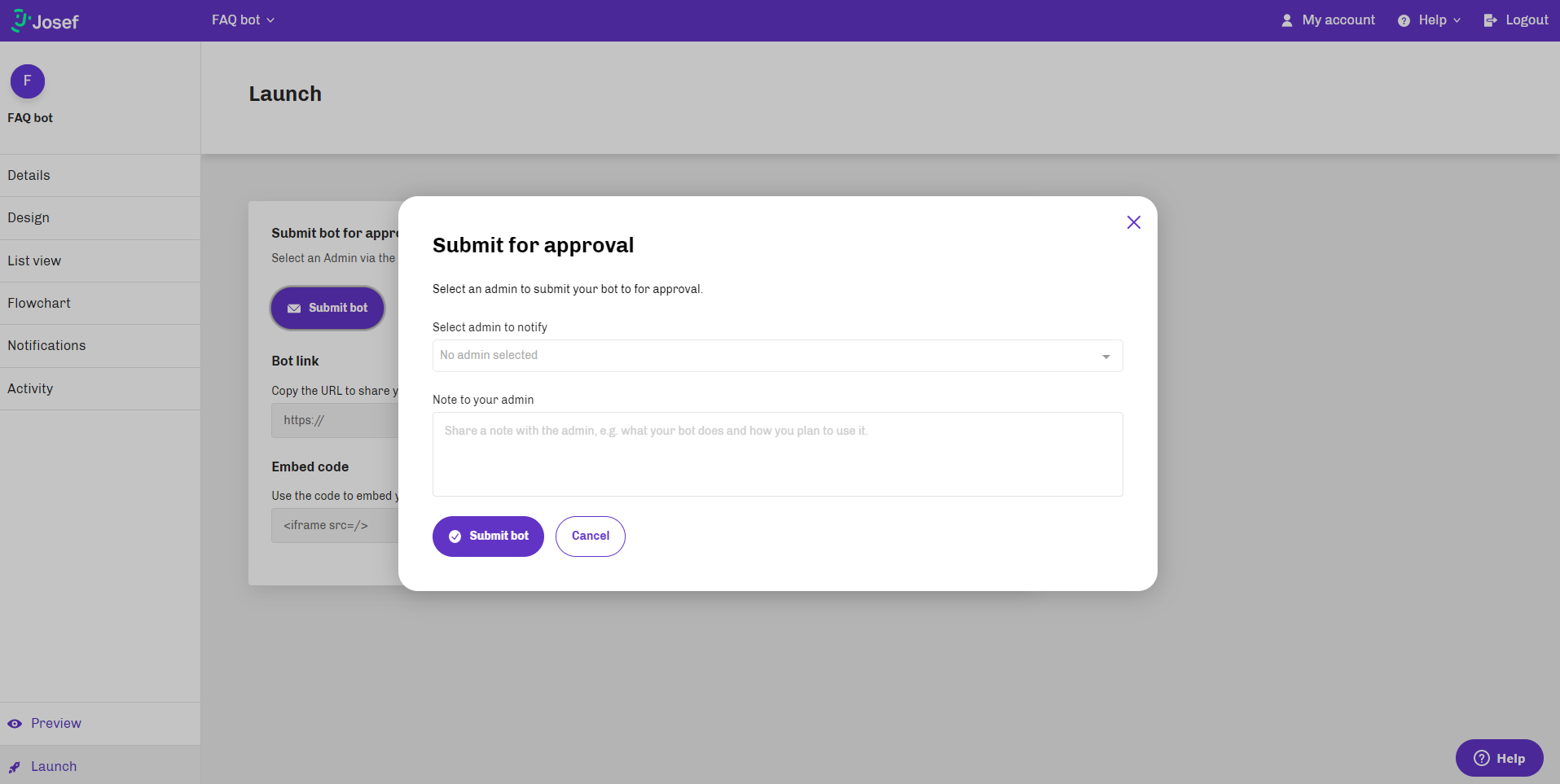 To get started, read our article on Requiring admin approval to launch bots.
Other features and improvements
Launch and unpublish bots in the Manage bots tab
In the Manage bots tab, admins can now launch and unpublish bots by clicking on the status of a bot and changing the status via the modal.
Read more in Managing bots.