Our DocuSign integration allows builders to automatically pass on generated documents to DocuSign for signing.
This way, builders don't have to upload documents to DocuSign envelopes manually. This reduces human error and is a great time saver!
Connect to DocuSign
Connect your DocuSign account via the DocuSign connect button found on the integration page under My account.
Similarly, disconnect the integration via the disconnect button and follow the prompts to revoke account access.

Send documents to DocuSign
Once you've connected your preferred DocuSign account, you can start using the integration with all live bots. Indicate which documents to pass on to DocuSign by selecting the DocuSign tickbox in the document message sidebar. If one or more documents have been ticked in a bot, Josef creates a new draft envelope and passes on all selected documents at the completion of each bot interaction.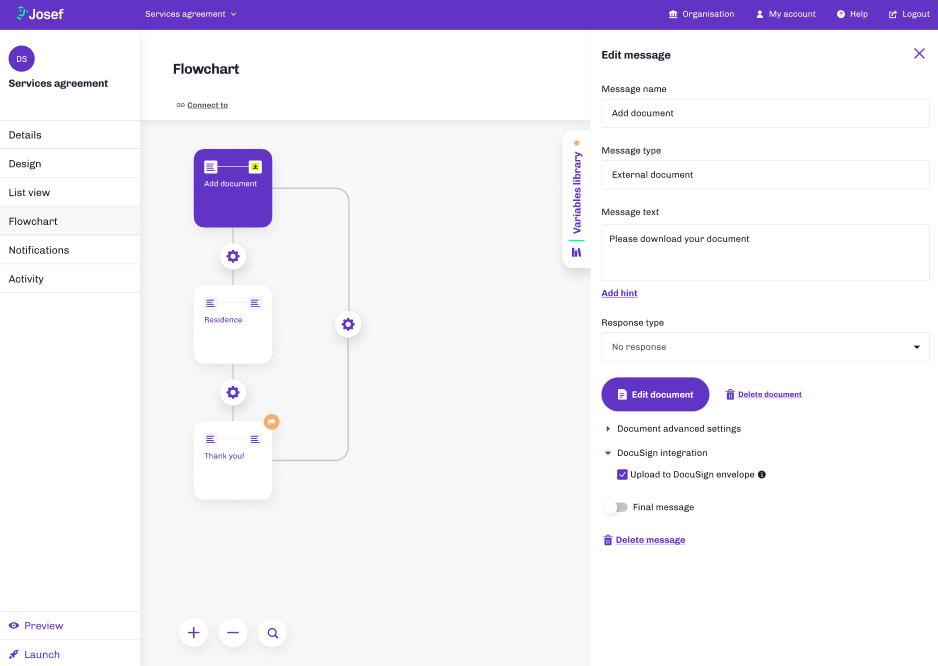 The draft envelopes can be found in your DocuSign account under the Manage tab and then Drafts.
You will be able to finalise the draft in DocuSign to send the documents out for signing.
Tip: set up a Notification in your bot to receive an email to finalise your DocuSign envelope when your bot creates a new draft.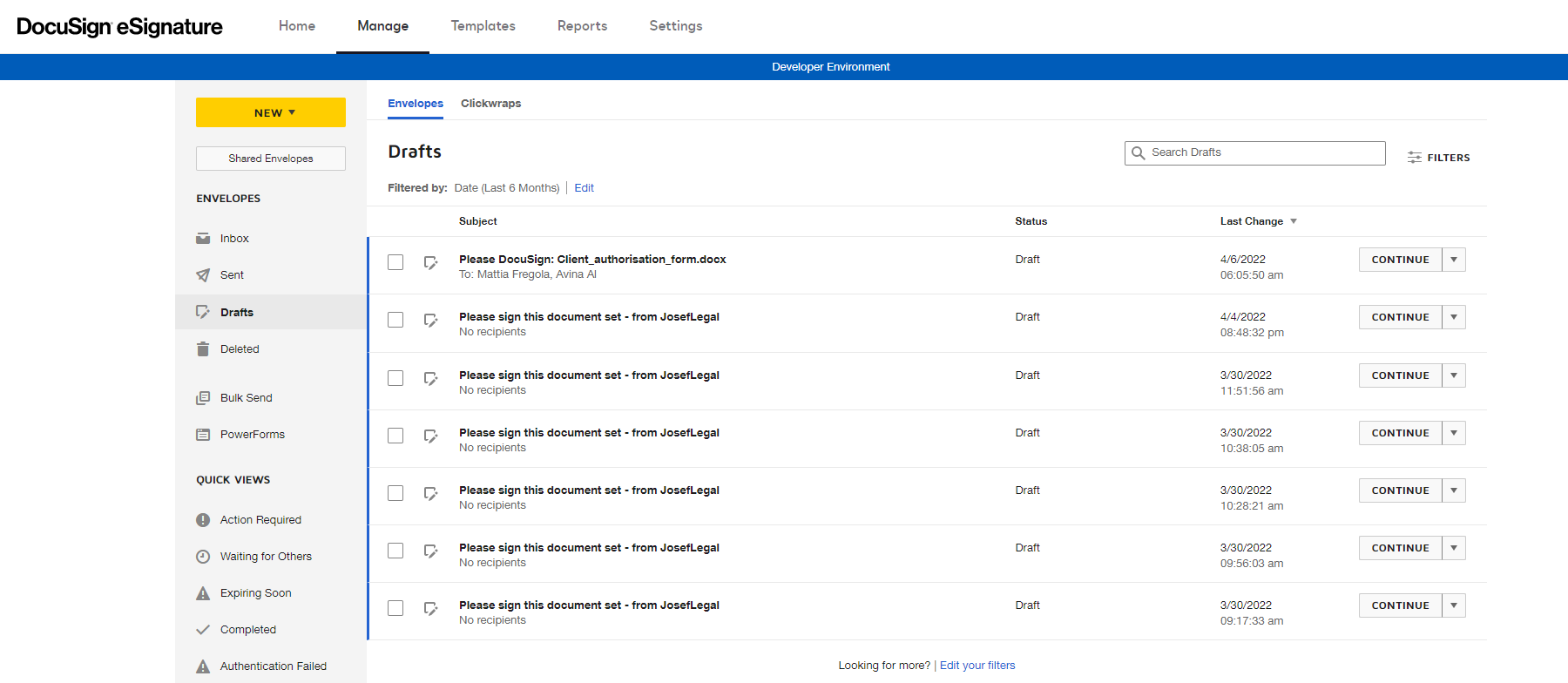 Add envelope recipients
Builders can set up templated recipients within Josef to flow through with each created envelope. Use your existing DocuSign address book contacts, type the recipients in manually or use response variables such as Full name and Email to create recipients.
Simply add recipients by navigating to the Recipients tab within the DocuSign sidebar that lives in the editor. Here, you can add all the required details as well as determine and instruct the order of signing.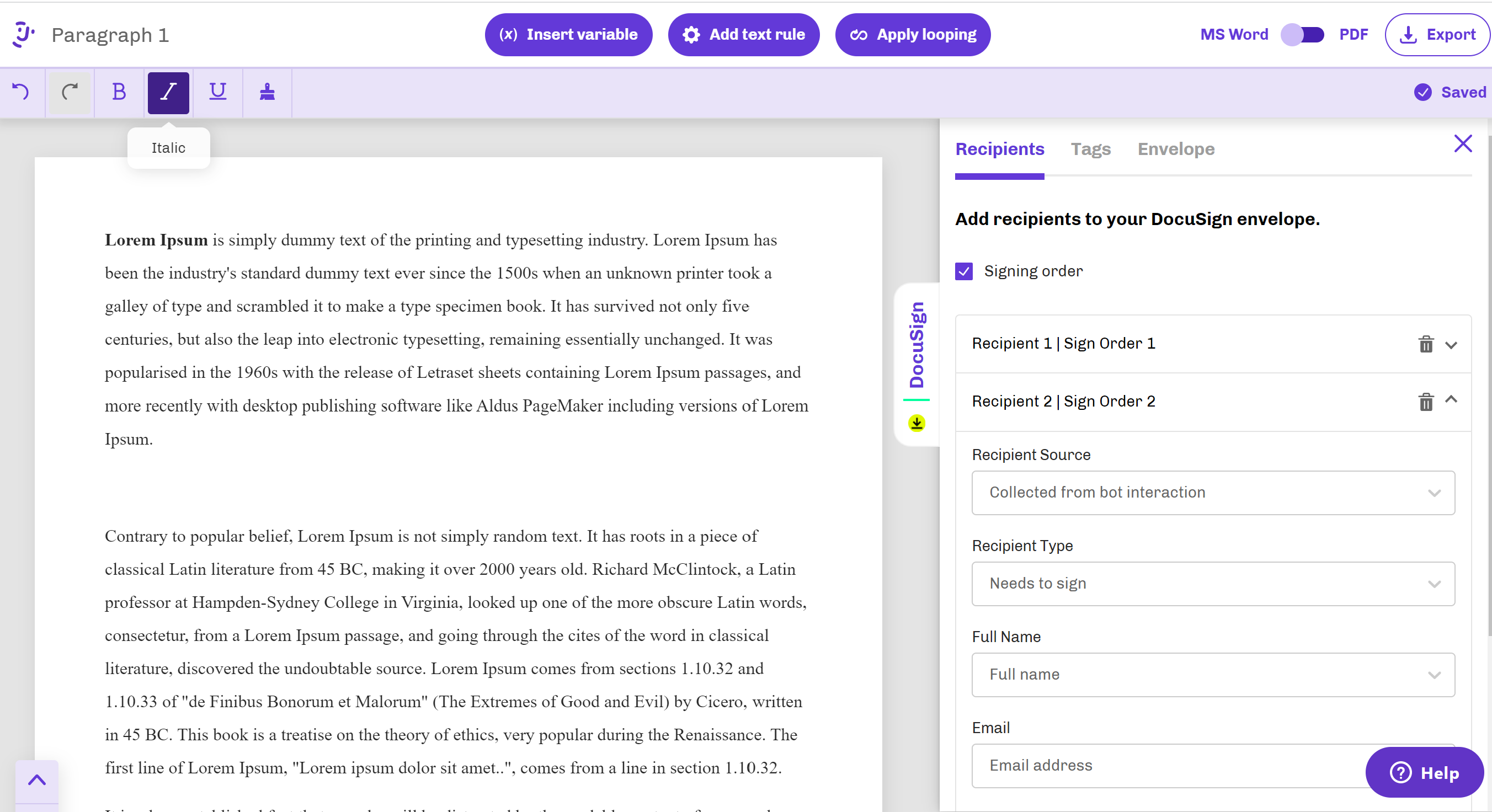 Add DocuSign tags
Via the same sidebar, under the tab Tags, you can add DocuSign signature, initial, and date stamp blocks throughout your document. Assign the recipient to the tag insert by positioning your cursor and clicking the Insert tag button.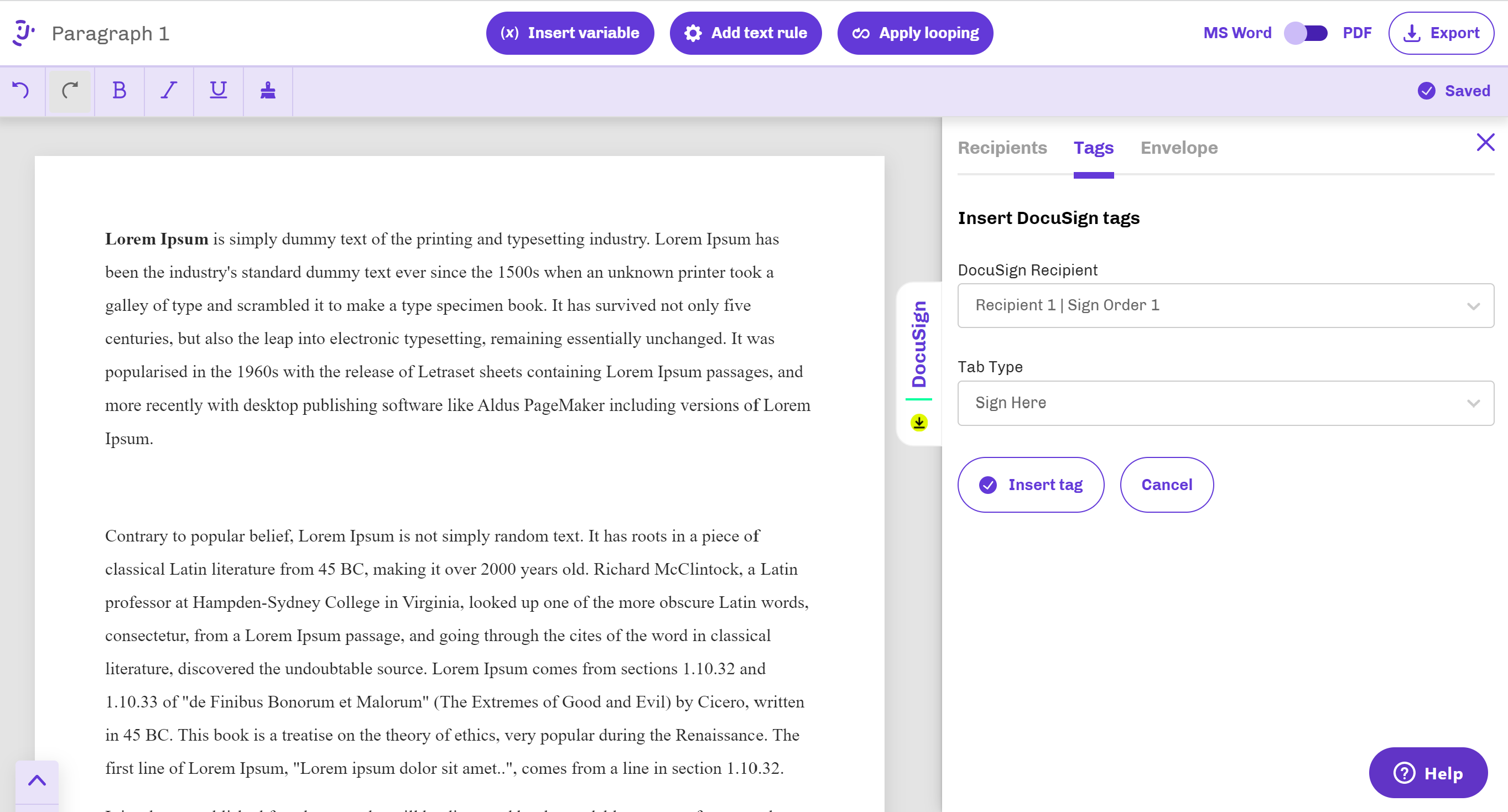 Other Envelope settings
Do you want to send the envelope directly to your recipients without reviewing it in DocuSign first? No problems! Navigate over to the Envelope tab and tick the tickbox. No manual handling. Yay!
PS! If you use this setting, please note that your envelopes now can be found in the Sent folder in your DocuSign account.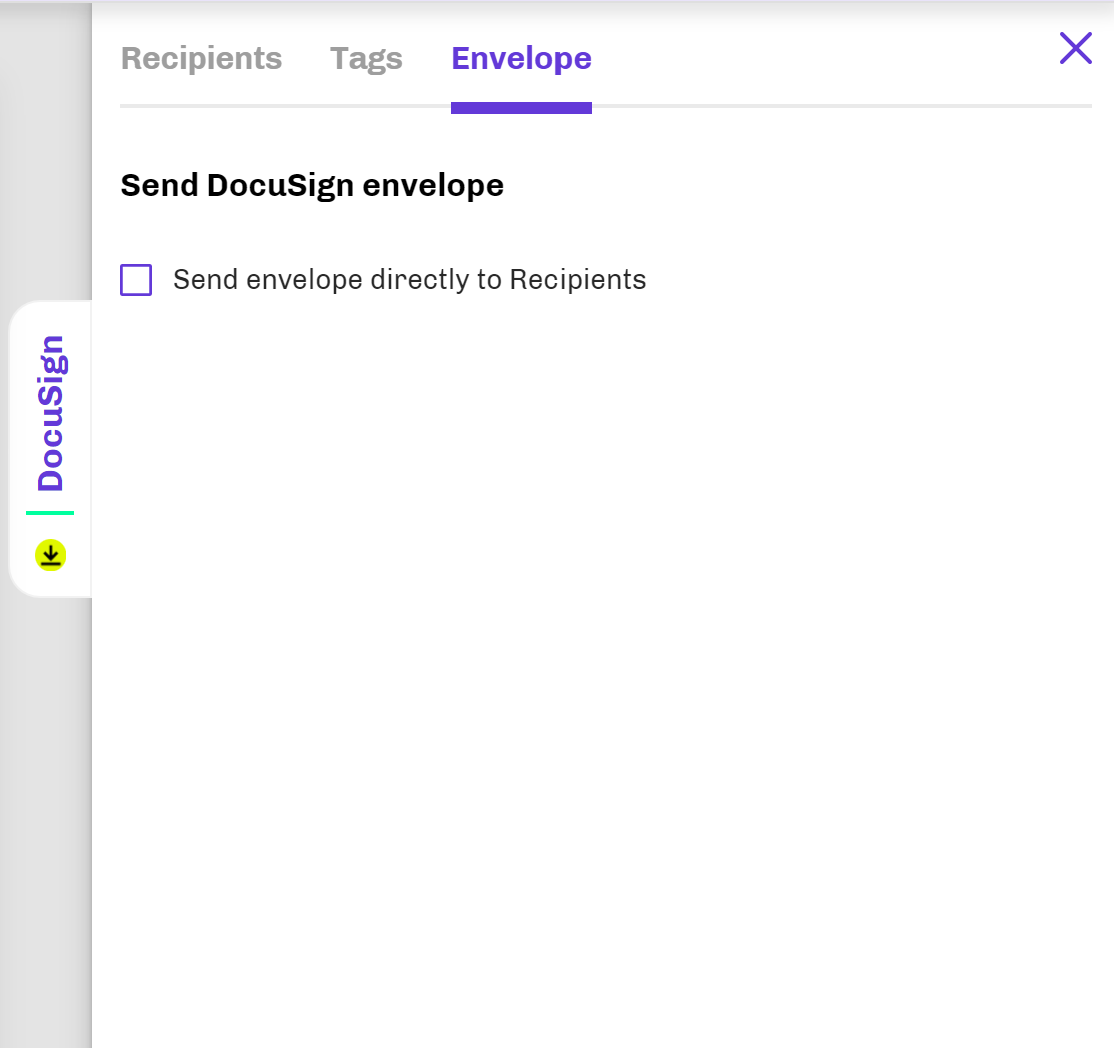 Things to note
If the bot has been inactive for more than 30 days your integration will be disconnected. If you wish to connect it again, just follow the steps to connect your account.
Should you have any questions, please contact us at support@joseflegal.com