What's new
Integrations page: builders can now integrate their bots with a range of applications, including Actionstep, Dazychain, DocuSign, Salesforce, Slack, and Xakia! Head to the integrations page in the dashboard to learn more about each integration, or read our official announcement and find more details in our Help Centre!
Quick links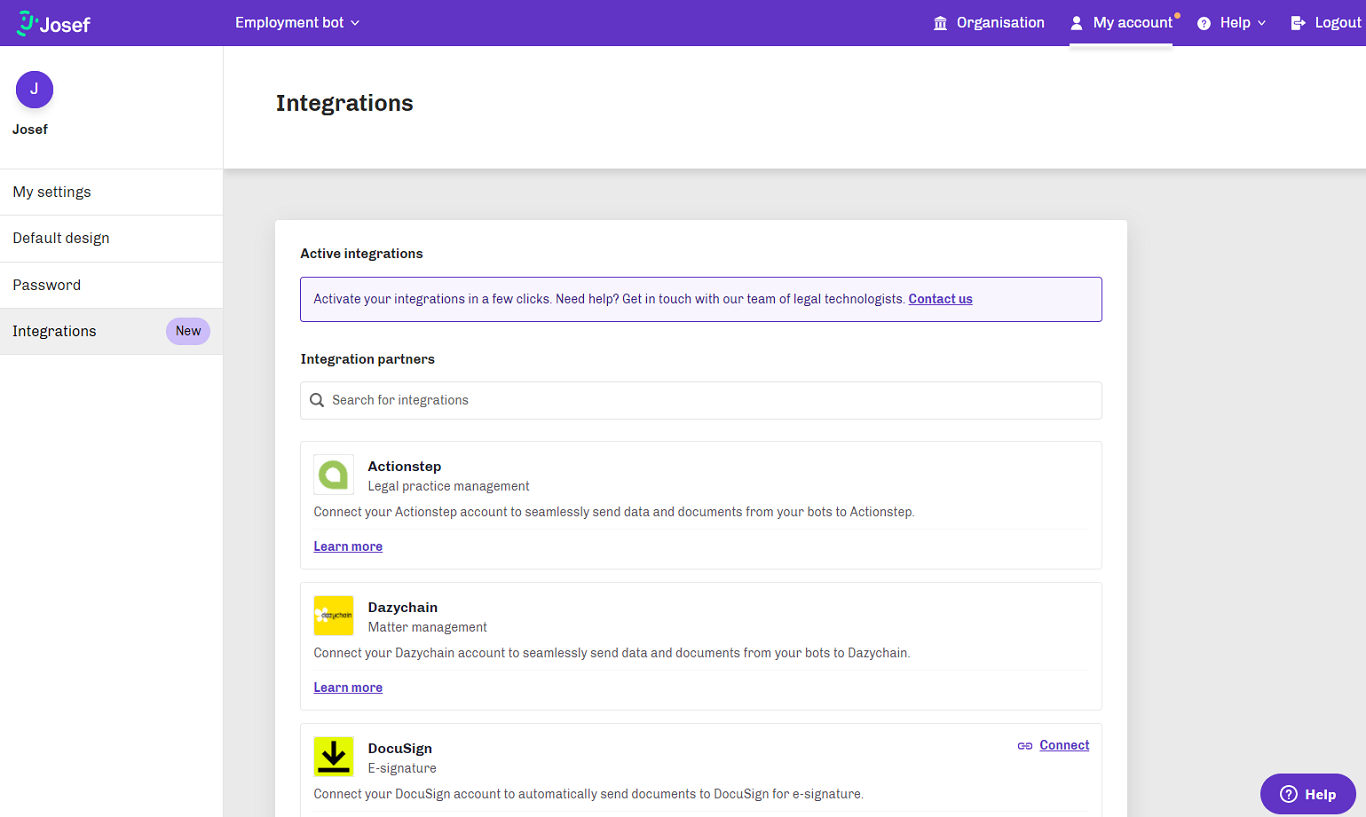 Improvements
Flowchart: builders can now easily update the first message of their bot by connecting it to the top-left message in Flowchart view
Fixes
Form UI: we fixed an issue where the displayed text in the form bot interface for an internal document type message was duplicated. This doesn't happen anymore!