In the bot user interface, single and multiple choice responses display in two ways depending on a certain set of criteria.
Display criteria
By default, responses display as pills. However, if any of the below criteria are met, responses display in the form of a list.
Any of the responses contain more than 5 words

Any of the responses contain 50 characters or more

There are more than 150 characters in the responses in total

There are more than 10 responses available
Pills
Here's how responses can display in the bot UI as pills.

[Image: Screenshot of responses as displayed in the Josef bot user interface in 'pill' form]
List
Here's what responses look like in lists. Users can click the up/down arrow in the response field to minimise/maximise the list view.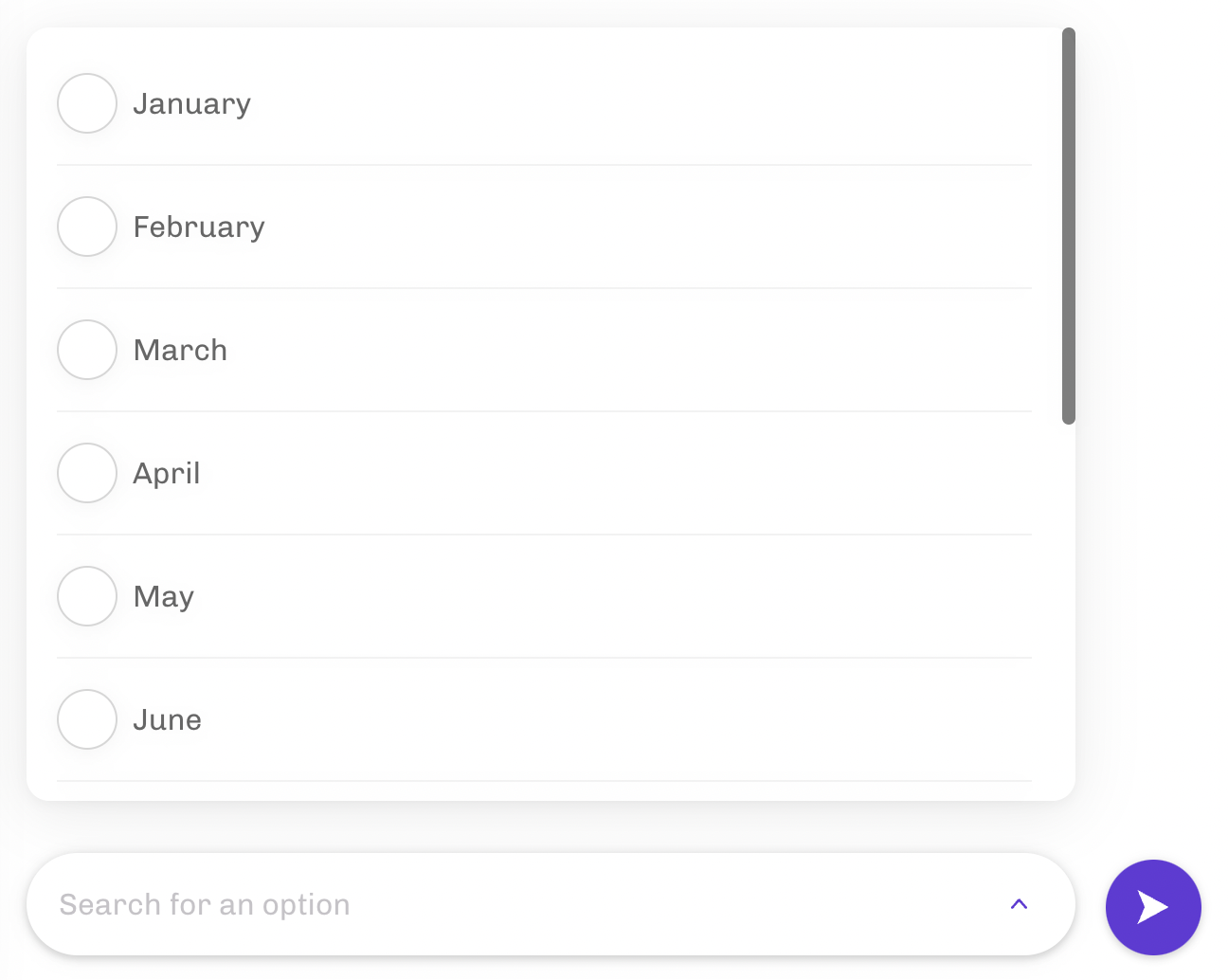 [Image: Screenshot of responses as displayed in the Josef bot user interface in list form]