What's new
Okta: Josef is now on the Okta Integration Network! If you want to use Okta to access Josef, please see our Okta article.
Date format: we've built support for the date format Month D YYYY to be used across your bots Date variables. Please go to the My Settings page in the Dashboard to take advantage of this.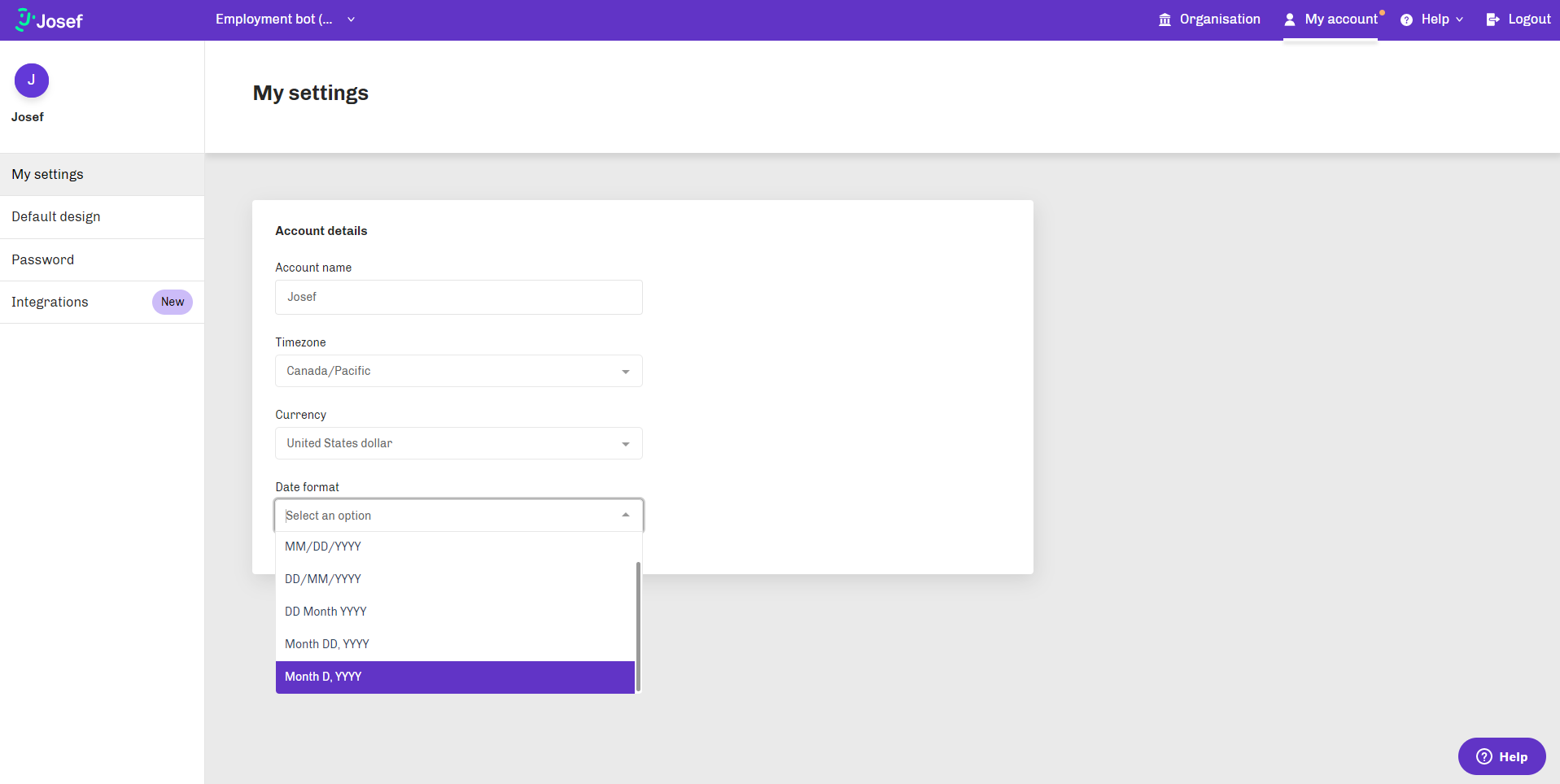 Fixes
Activity tab: we fixed an issue where the Activity tab didn't load for some bots.
Organisation and Activity tab: Admins were getting logged out of the Dashboard when viewing builder bots' Activity tab (in view-only mode). We've stopped this from happening!
Improvements
Okta: we removed the case sensitive requirement when logging in with your Okta email address so you can easily log in.
Bot UI search fields: we improved the way it handles users ability to search for single-choice and multiple-choice options. Now it's seamless! Please give it a try.